COVID-19 has transformed city life. We now urgently need to develop imaginative ideas and creative practices to understand and address its impact on how we live and work in cities. Performance theory and practice offer innovative, proven, yet under- explored means to achieve this. This project will provide new models for understanding and practising city life, helping people cope with social distancing, both practically and emotionally.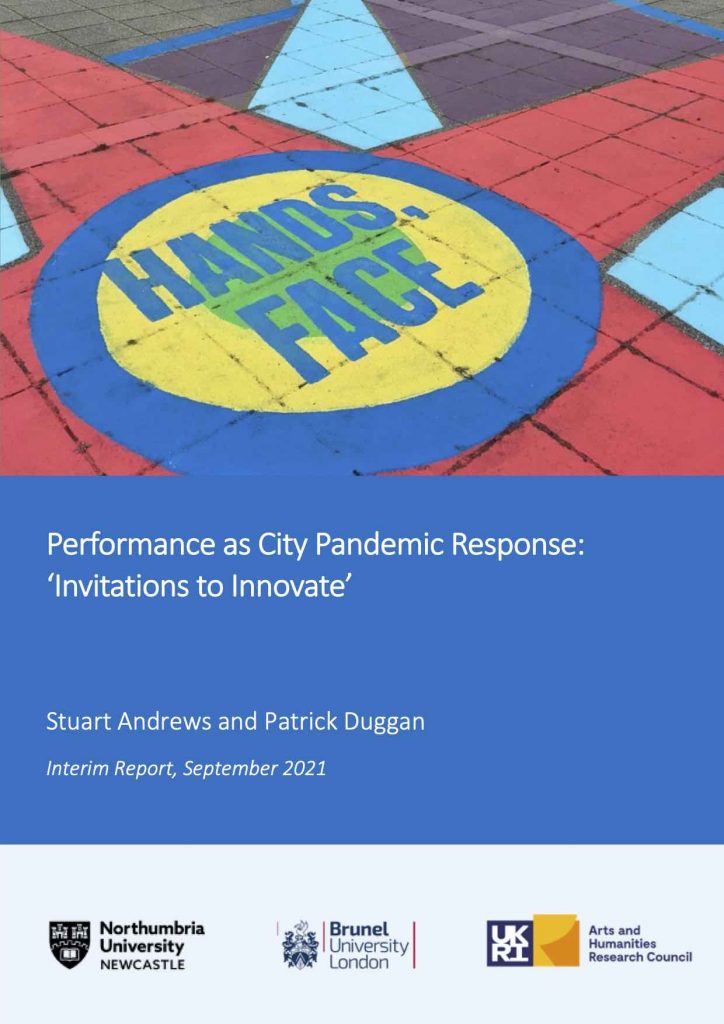 Working with strategic decision-makers in Bristol, Glasgow and Newcastle City Councils , we are investigating everyday innovations (social performances) and artistic interventions (aesthetic performances), to understand how performance can reimagine and facilitate city life in times of social distancing, and how performance theory and analysis might contribute to more nuanced, creative and sustainable strategies and practices for preparedness, response, and recovery.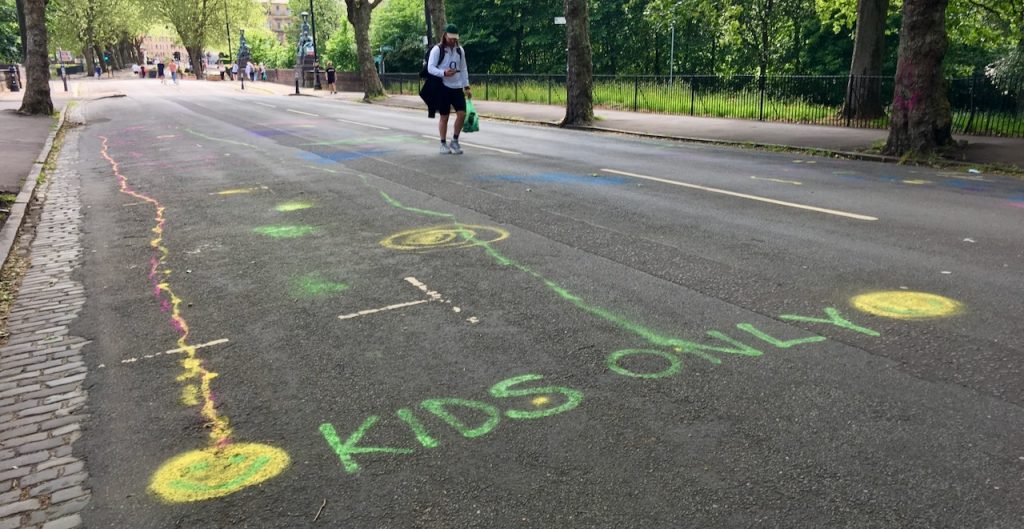 Through engaging with artists, arts venues and officers from hazard mitigation, sustainability and resilience, the project will lead to new understandings of the place and function of performance, broker creative thinking on response and recovery, and make strategic recommendations for arts strategy, pandemic planning and hazard mitigation policy. The research is funded by the Arts and Humanities Research Council and is part of the UK Research and Innovation COVID-19 Rapid Response funding call.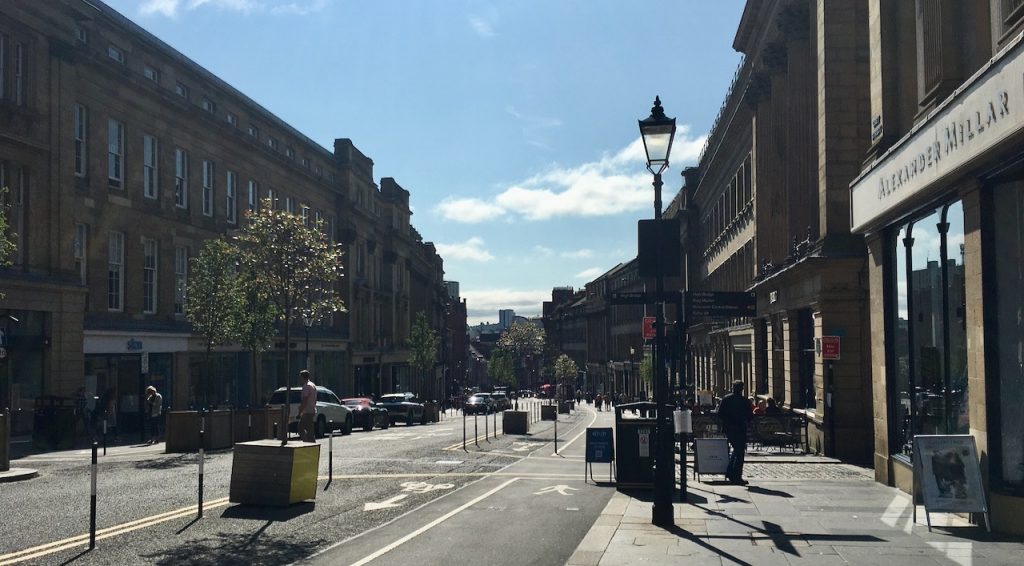 This work builds on our existing and established interest in developing productive dialogue between arts and resilience professionals. We reflect on our overarching approach in a 2019 article in the Liminalities journal,
our intention is to help articulate and make clear that performance, as a critical practice and mode of analysis, can help cities realise what [Judith] Rodin calls 'the resilience dividend', the capacity for a plural approach to resilience to bring 'benefits that are sometimes beyond what you can imagine' (p.44).

(Andrews and Duggan, 2019, 'Situation Rooms: Performing City Resilience in New Orleans' Liminalities, 15.1: http://liminalities.net/15-1/resilience.pdf).