On Saturday 3rd June, we presented research from our forthcoming book at Docville Farm in St Bernard Parish. Passing through the industrial landscape of refineries, auto shops, and railroads, the lush green of the Farm and the surrounding area is striking. Presenting in a meeting room on the fourth floor of the Farm's main building, the view revealed new (for us) perspectives on the land, the water and the city – and the interrelation of these.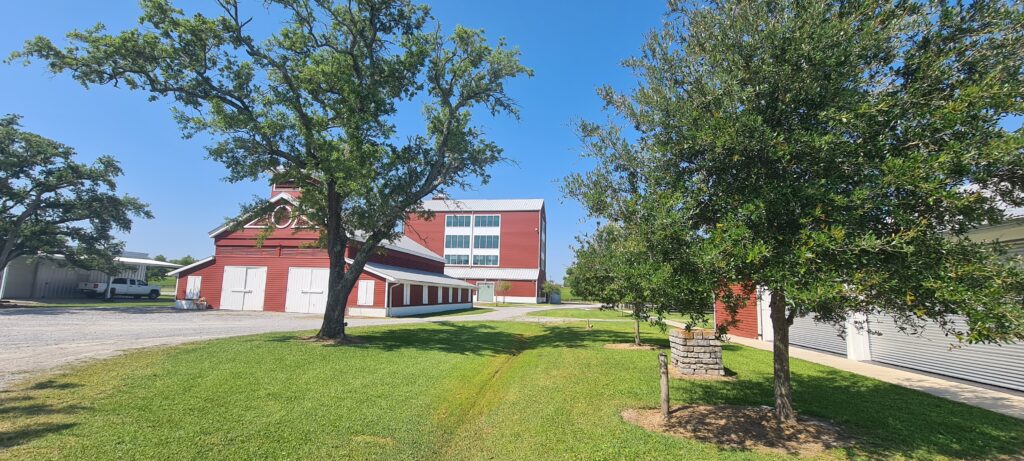 The event afforded opportunities for discussion and reflection on ideas of performance, place and resilience through the lens of 'situation rooms'. In conversation with an audience of St Bernard residents, artists, film makers, coastal and environmental resilience professionals, and representatives from the Meraux Foundation's board, we explored the critical potential for cultural spaces, like Docville Farm, and the Foundation's St Claude Arts a few miles away, to productively recalibrate understandings of resilience, place, and identity.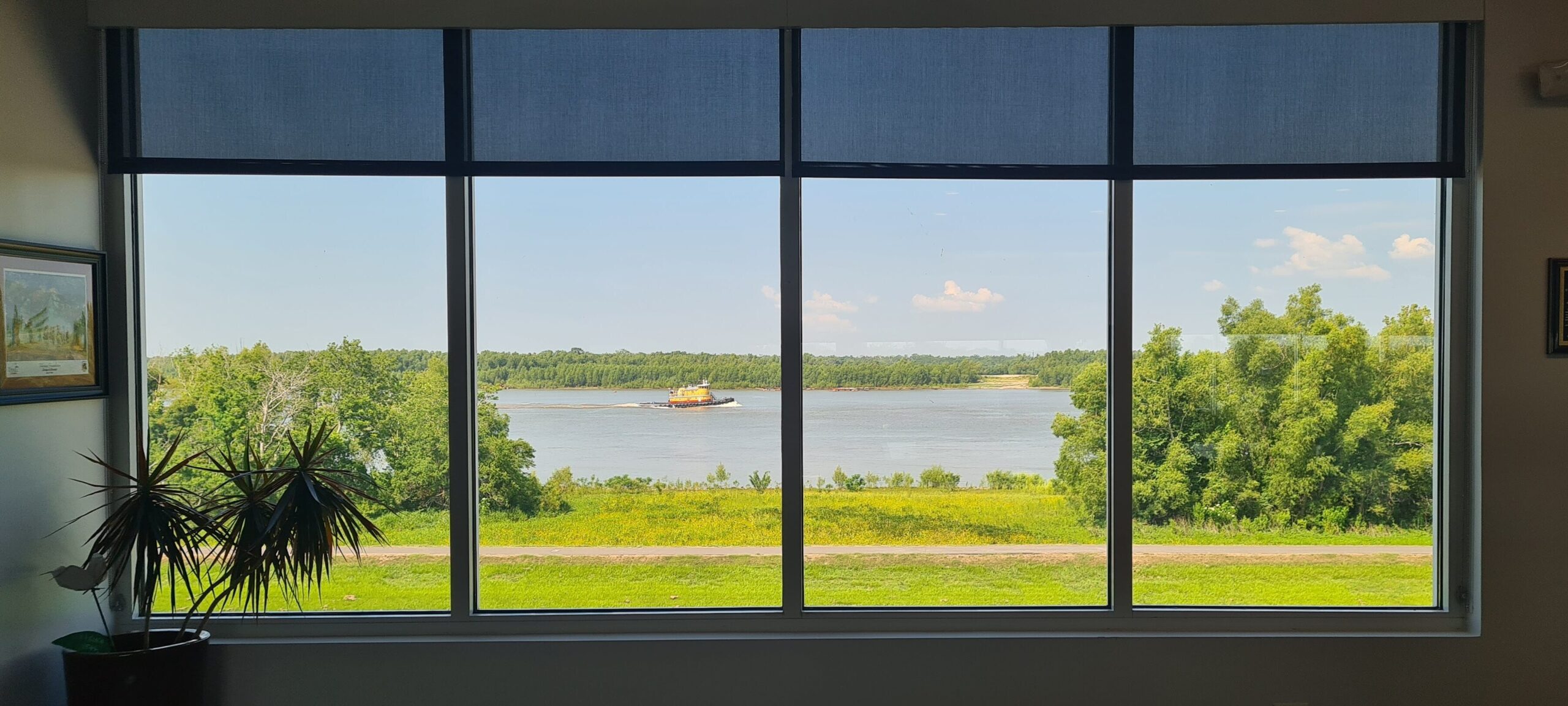 For us, Docville Farm is a 'situation room' insofar as it brings in information from multiple sources and perspectives, reflects on and processes it, and uses this to make strategic decisions about (and reveal new practices concerning) the interrelation of place, land stewardship, agriculture, water, people, and education. This in turn affords a strategic opportunity to interrogate and rethink the understandings of the relation between 'the city' and its near neighbours (especially for Meraux, St Bernard Parish), and of course the Mississippi. In this work, Docville, and the Meraux Foundation more broadly, is staging a long-form conversation and innovative exchange between arts, land stewardship practices and globally important environmental sustainability questions.
It was a privilege to share our research at Docville Fram, and to engage in such a rich and generous conversation about our work in relation to theirs. Next up: Catapult, 6th June: 'Pandemics: Performance as Response and Refamiliarization'